Home » Career
New England Patriots anxiously waiting on Julian Edelman's knee to be scanned
Source: skysports.com | August 26, 2017 | 123 Views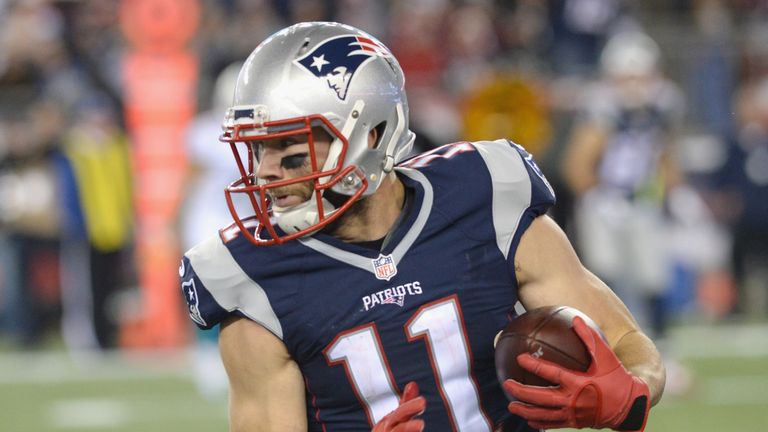 Julian Edelman might have suffered a serious knee injury on Friday night
The New England Patriots fear wide receiver Julian Edelman suffered a torn anterior cruciate ligament in Friday's clash with Detroit.
Edelman will undergo further examination of his knee on Saturday after he limped off at the end of an 18-yard reception in the 30-28 win over the Lions in week three of preseason.
"We're all hoping for the best," Patriots quarterback Tom Brady told reporters after the game.
"Hopefully whatever test they have to do comes back positively. We'll try to do our best to kind of lift his spirits if we can and see what happens."
Edelman has been Brady's most reliable receiver over several years and had a career-high 1,106 yards worth of receptions last season.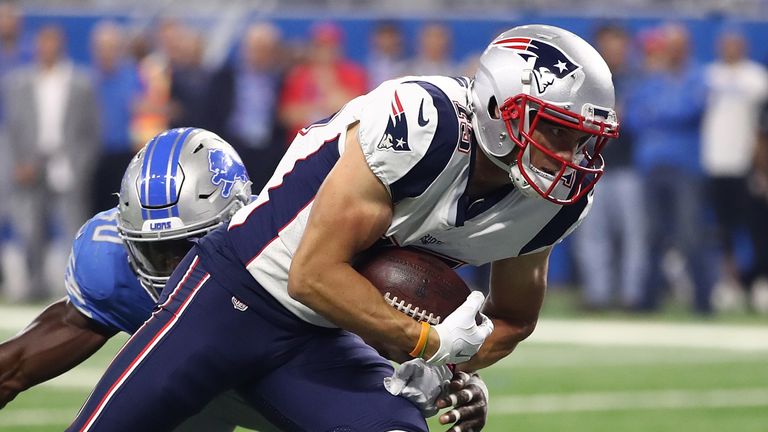 Chris Hogan could benefit most from an Edelman absence
Any long-term absence would see Chris Hogan, Danny Amendola and Malcolm Mitchell move up the depth chart behind offseason signing Brandin Cooks.
Hogan caught two touchdown passes from Brady in Friday night's win, which saw the Patriots open up a 24-0 lead before winning on two late field goals from Stephen Gostkowski.
| November 02, 2017
Choosing a career path can be quite daunting if you are not sure of what exactly you are passionate...
businesstimes.com.sg | August 28, 2017
[SAO PAULO] Facebook Inc on Monday unveiled its first training centre in Latin America for coders...
mirror.co.uk | August 28, 2017
Floyd Mayweather stopped Conor McGregor with an emphatic 10th round TKO but the hard...
skysports.com | August 26, 2017
Tottenham have agreed a £23m deal to sign Serge Aurier, Sky sources understand Tottenham...
ghanaweb.com | August 26, 2017
Ghana defender Baba Rahman looks to have been given a life line to resurrect his Chelsea career...
ghanaweb.com | August 25, 2017
A two-time Olympic medal-winning cyclist, Jack Bobridge, has been accused of dealing drugs in his...
ghanaweb.com | August 25, 2017
Actor Kwaku Manu has advised his followers to be steadfast with their hassle for God will surely...
ghanaweb.com | August 25, 2017
Former Accra Hearts of Oak defender, Edward Agyemang Duah, popularly known as "Rambo" in...
ghanaweb.com | August 25, 2017
Floyd Mayweather has lived a far from perfect life but the fighter known as 'Money Man'...
tongagh.com | August 25, 2017
The singer says she is open to potentially the greatest collaboration on earth. In all the...