Home » Celebrities
Steve Harvey's Ex-Wife Sues Him For $60million
Source: eonline.com | May 19, 2017 | 155 Views
Comedian Steve Harvey could be out of pocket as second ex-wife, Mary Shackelford is demanding $60 million for "damaging her soul."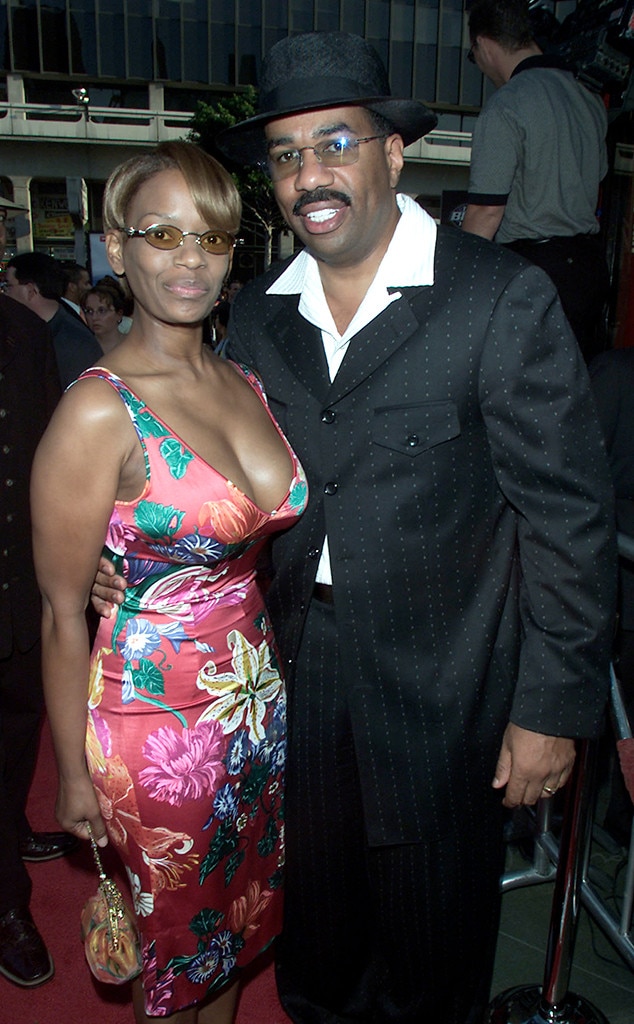 According to court documents, the comedian's ex claims that her life has never been the same following their divorce in 2005.
Mary alleges that she's been suicidal and has resorted to self-medicate in an effort to handle the aftermath of their highly publicized (and highly contentious) divorce battle.
She is suing Steve for a lengthy list of things, including child endangerment, torture, conspiracy against rights, intentional infliction of emotional distress, breach of contract and even "soul murder." The lawsuit states: "Soul murder is achieved by a combination of torture, deprivation and brainwashing."
It continued, "The plaintiff had [lost] her son, had her businesses taken from her, nowhere to live, all Mother's Days had been painful and empty."
Mary's lawsuit was filed in a court of law by Mary's "civil rights activist" and not an attorney.
Back in April, Mary posted a series of YouTube videos alleging that she never received her divorce settlement after the two split.
"The judge said our divorce would be contingent upon the division of community assets but that never happened," she explained.
"Steve Harvey owes me $50 million and I want him arrested for violating my civil rights. I want him charged with a constitutional rights violation, falsifying documents, perjury, contempt of court, embezzlement, extortion and collusion. For what he's done to me, I want to see Steve Harvey behind bars."
Steve and Mary were married from 1996 to 2005. Steve then married Marjorie Bridges-Woods in 2007. The two have been together ever since.
tongagh.com | August 22, 2017
High flying Nollywood actress and showbiz entrepreneur, Funke Akindele, who is mostly loved for her...
tongagh.com | August 22, 2017
PHOTOS From the Wedding of Osei Kwame's Despite's Daughter-Henrietta Adwoa Osei and...
tongagh.com | August 02, 2017
Ghanaian actress Victoria Lebene Mekpah who turned a year old over the weekend, flooded her social...
tongagh.com | August 02, 2017
Whether or not she's in the political spotlight Ms. Obuobia Darko-Opoku definitely has...
tongagh.com | August 02, 2017
Second Lady, Samira Bawumia met and interacted with stars of Kumkum Bhagya, a popular telenovela on...
tongagh.com | August 01, 2017
Although Highlife artiste, Sista Afia loves to make an exhibition of herself by showcasing her...
tongagh.com | July 31, 2017
Multiple awards winning gospel musician, Joyce Blessing has shared a picture of herself and her two...
tongagh.com | July 31, 2017
Birthdays usually come with the feeling of excitement as it reminds us of our little beginnings and...
tongagh.com | July 27, 2017
Rapper D Black has disclosed that he started making babies at the age of 23. According to...
tongagh.com | July 25, 2017
Popular Ghanaian actor Wayoosi has started counting his blessings after years of acting...