Home » Celebrities
Steve Harvey's Ex-Wife Sues Him For $60million
Source: eonline.com | May 19, 2017 | 200 Views
Comedian Steve Harvey could be out of pocket as second ex-wife, Mary Shackelford is demanding $60 million for "damaging her soul."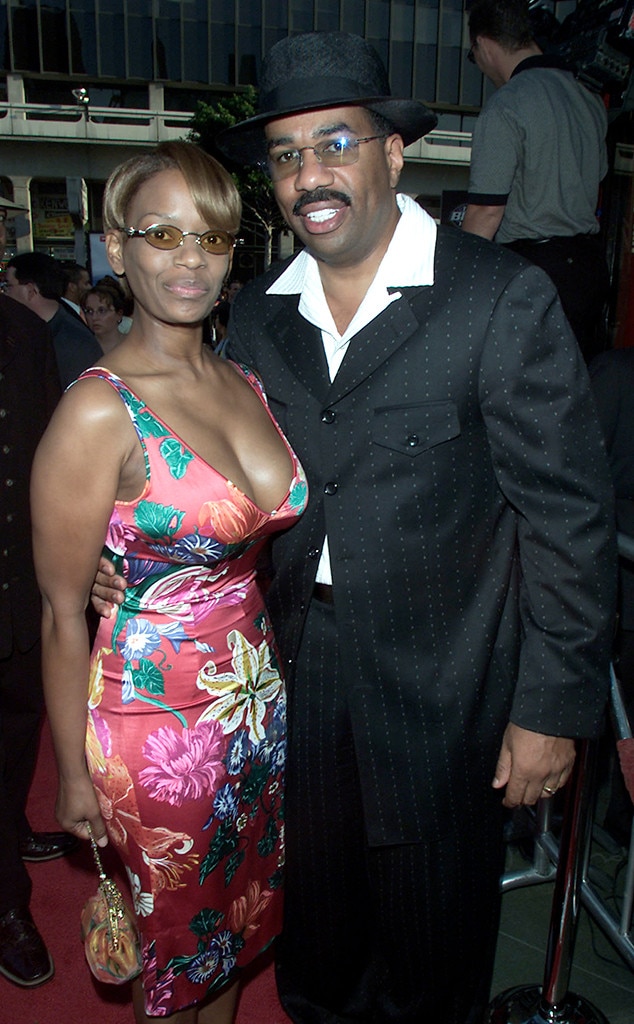 According to court documents, the comedian's ex claims that her life has never been the same following their divorce in 2005.
Mary alleges that she's been suicidal and has resorted to self-medicate in an effort to handle the aftermath of their highly publicized (and highly contentious) divorce battle.
She is suing Steve for a lengthy list of things, including child endangerment, torture, conspiracy against rights, intentional infliction of emotional distress, breach of contract and even "soul murder." The lawsuit states: "Soul murder is achieved by a combination of torture, deprivation and brainwashing."
It continued, "The plaintiff had [lost] her son, had her businesses taken from her, nowhere to live, all Mother's Days had been painful and empty."
Mary's lawsuit was filed in a court of law by Mary's "civil rights activist" and not an attorney.
Back in April, Mary posted a series of YouTube videos alleging that she never received her divorce settlement after the two split.
"The judge said our divorce would be contingent upon the division of community assets but that never happened," she explained.
"Steve Harvey owes me $50 million and I want him arrested for violating my civil rights. I want him charged with a constitutional rights violation, falsifying documents, perjury, contempt of court, embezzlement, extortion and collusion. For what he's done to me, I want to see Steve Harvey behind bars."
Steve and Mary were married from 1996 to 2005. Steve then married Marjorie Bridges-Woods in 2007. The two have been together ever since.
tongagh.com | September 14, 2017
Michael Owusu Addo, known by his stage name as Sarkodie, has disclosed that he's still the...
mirror.co.uk | August 30, 2017
Alexandra Burke has tragically announced that her mother Melissa Bell has died at the age of...
express.co.uk | August 29, 2017
Which beauty products do you swear by? Every morning I use...
express.co.uk | August 29, 2017
GIGI HADID has been one of the most talked about women in the modelling world, regularly pictured...
express.co.uk | August 29, 2017
THE highly-anticipated return of the Great British Bake Off airs on Channel 4 tonight and new host...
express.co.uk | August 29, 2017
The star, who is an award-winning performer both on screen and the West End stage, insists she has...
eonline.com | August 29, 2017
Emily Maynard's happily ever after continues. The former Bachelorette is pregnant...
tsb.com.ng | August 28, 2017
America rapper Kendrick Lamar soared on the wings of a remarkable 2017 to bag 6 awards at the...
tsb.com.ng | August 28, 2017
The rapper took to the red carpet at Sunday night's bash in an eye-watering skin-tight, a...
tongagh.com | August 28, 2017
Emma Stone, the top-earning actress with $26 million, would only rank at No. 15 when her pay is...