Home » Celebrities
Steve Harvey's Ex-Wife Sues Him For $60million
Source: eonline.com | May 19, 2017 | 90 Views
Comedian Steve Harvey could be out of pocket as second ex-wife, Mary Shackelford is demanding $60 million for "damaging her soul."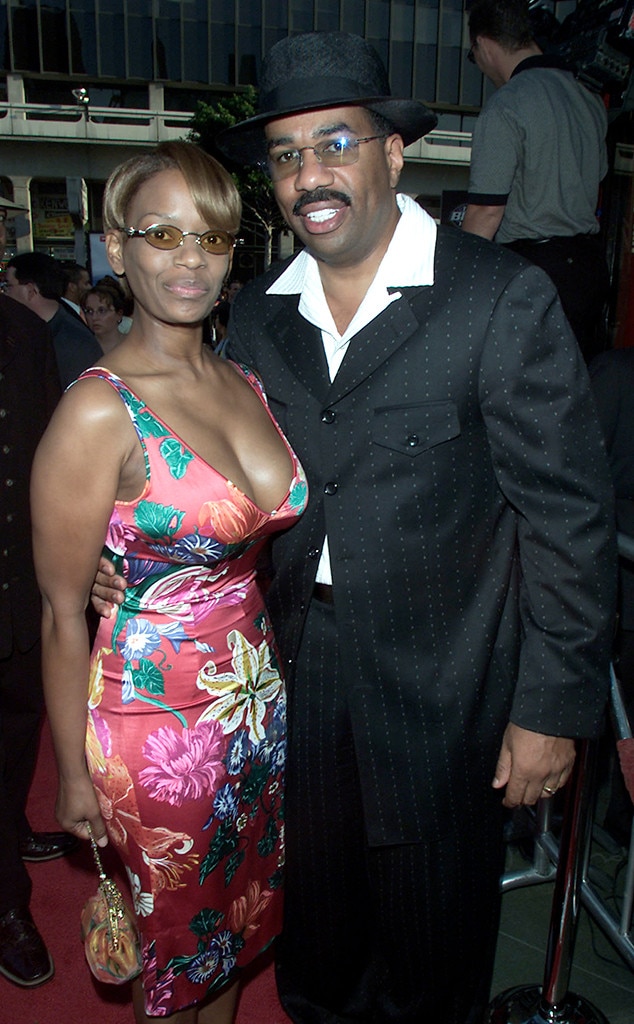 According to court documents, the comedian's ex claims that her life has never been the same following their divorce in 2005.
Mary alleges that she's been suicidal and has resorted to self-medicate in an effort to handle the aftermath of their highly publicized (and highly contentious) divorce battle.
She is suing Steve for a lengthy list of things, including child endangerment, torture, conspiracy against rights, intentional infliction of emotional distress, breach of contract and even "soul murder." The lawsuit states: "Soul murder is achieved by a combination of torture, deprivation and brainwashing."
It continued, "The plaintiff had [lost] her son, had her businesses taken from her, nowhere to live, all Mother's Days had been painful and empty."
Mary's lawsuit was filed in a court of law by Mary's "civil rights activist" and not an attorney.
Back in April, Mary posted a series of YouTube videos alleging that she never received her divorce settlement after the two split.
"The judge said our divorce would be contingent upon the division of community assets but that never happened," she explained.
"Steve Harvey owes me $50 million and I want him arrested for violating my civil rights. I want him charged with a constitutional rights violation, falsifying documents, perjury, contempt of court, embezzlement, extortion and collusion. For what he's done to me, I want to see Steve Harvey behind bars."
Steve and Mary were married from 1996 to 2005. Steve then married Marjorie Bridges-Woods in 2007. The two have been together ever since.
zionflex.net | June 19, 2017
Actress Vivian Jill Lawrence finally shows Off Baby Daddy and baby
TMZ | June 12, 2017
For a long time, Angelina Jolie seemed like the Queen of Hollywood: She was married to Brad Pitt,...
dailymail.co.uk | June 11, 2017
As the world's richest celebrity couple, Beyoncé and Jay Z do nothing by halves...
ghanaweb.com | June 08, 2017
Rapper and CEO of AMG Business, Criss Waddle has opened up about the early beginnings of his...
tongagh.com | June 01, 2017
Gospel musician Celestine Donkor says as much as he has given her husband the freedom to do...
tongagh.com | May 23, 2017
Since losing his position as president of Ghana, John Dramani Mahama has embraced a more relaxed...
tongagh.com | May 22, 2017
One of Ghana's most outstanding doctors, Dr. Adu Boateng – Chief Executive of Officer...
tongagh.com | May 20, 2017
To be the wife of a megastar anywhere, one has to possess a will and resilience that is higher than...
tongagh.com | May 19, 2017
Canadian Rapper, Aubrey Drake Graham better known as Drake was up for 22 nominations at this...
ghanaweb.com | May 19, 2017
Oluwatosin Oluwole Ajibade better known as Mr Eazi, believes the international hype is...