Home » Celebrities
Ten (10) Mass Controversial Nigerian Celebrities
Source: naijablog/Ent. | March 22, 2017 | 1355 Views
Every Country has its fair share of controversial celebrities and Nigeria is not exempted. Nigeria is the country with the most celebrities on the country partly due to the abundance of talent and the huge population of the country.
In the same vain, Nigeria has the most controversial celebrities on Africa. Its amazing what some of them will do to stay afloat.
10. SOLOMON AKIYESI
Nollywood actor Solomon Akiyesi is the man who stirred in international gossip by a near happened marriage to Ms Uloma Ogwu in Lagos. He told his wife, Lilian whom he lives with in Port Harcourt, he is of to do some work only to fly to Lagos to married his mistress.
The wife got hint of it and quickly organized her family and friends and rushed to the church on the day of the wedding to disrupt it. It took the police hours to bring peace to the church.. Chai!! Nija man na dangerous!
9. D'BANJ
To have 22,6000 search on Google asking if you are part of the Illuminati sect is something worth talking about…Yea it happened. D'banj roles with top international celebrities in the like of Snoop Dogg, Jay Z, Beyonce, Kanye West etc.
D'banj stirred another controversy in Nigeria when it was rumored he has been dating Nollywood star actress Genevieve Nnaji. Something He never really denied. Another major controversy was when he part ways with Mo-hit crew and Jazzy.
In fact, we can go on and on about the controversies surrounding D'banj. Indeed he deserves a spot on this list.
8. 2FACE IDIBIA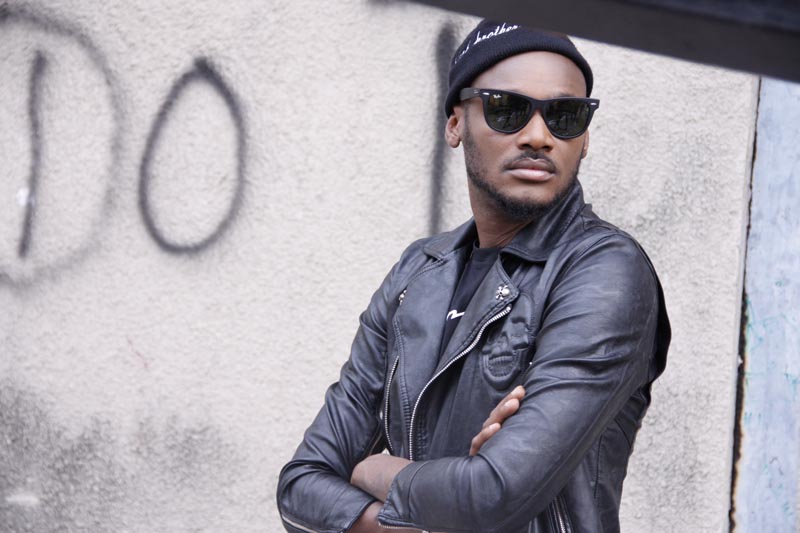 2face is likely the biggest womanizer that Nigerian celebrity circles have ever witness. He has dated several women who most often than not turn out to become his baby mama.
He claims women love him because he has a cool nature and tolerate. But i think its because he is rich. No wonder he is called "Father of all nations"
7. DENRELE EDUN
How would the list be valued without mentioning the mad man of the house. Charly boy's partner in publicity gleefully calls himself "wereile", a Youruba expression that means "mad man of the house". Something he never fails to give meaning to.
He calls his erratic attitude and gayish attitude branding but not all Nigerians falls for his bleached face.
6. JIM IYKE
Affectionately called "Nollywood's bad boy" Jim has benn trailed with several scandals in his life as a celebrity. From scamming a certain woman called Hajia Habiba to his theatrical break up with his Nigerian girlfriend Keturah to his fake proposal to his one time girlfriend Nadia Buari on live TV to shoot up views on his reality show. Quiet recently he was delivered from evil spirit at the SCOAN by Prophet TB Joshua. Jim is too controversial.
5. CHARLY BOY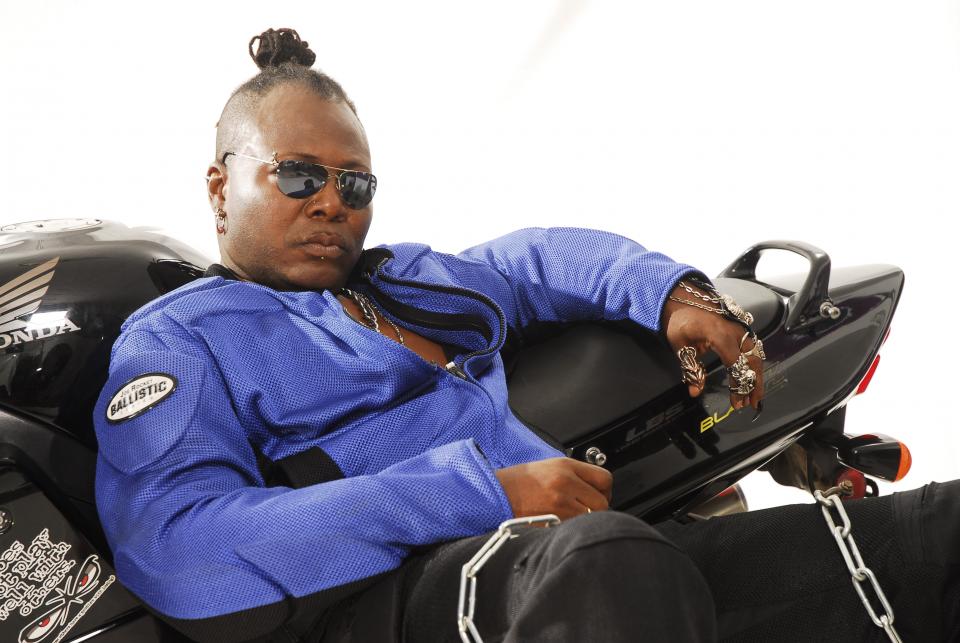 Charlse Chukwuemeka Oputa is a 62 year old celebrity who perhaps still think he is 25. Think chains, ring, ear rings, bikes,tattoos etc Charly Boy is your man. His songs full of explicit words are constantly ignored by radio and TV presenters.
He stirred a major controversy when he was interviewed by E 24-7 Magazine together with Denrele..yes the same Denrele and and the interview was caption yes i lobe Denrele together with some sed*ctive pose.Only in Nigeria.. lol
4. AFRO CANDY
With Afro candy, i have not idea where to even start from. She is the premier p*rn actress in Nigeria. She came to the limelight when she dropped a s*xually explicit movie called "Destructive Instinct"
The mother of two never fail to create controversy when she steps out with her super revealing cloths. She also have the habit of waging war against other celebrities.
3. TONTO DIKEH
Affectionately called 'Poko', she is the queen of controversy in Nigeria. If its not about new tattoos, she is ridiculing her colleague actresses especially Mercy Johnson.
She has recently been tin the news following her divorce calling the husband names and throwing a lot of accusations at him.
2. MAHEEDA
This controversial singer and mother of one is more famous for her n*dity than her music. She is married to a Dutch man. Recently she spoked passionately about her past as a prostitute her the path she has found to salvation.
But before people could say jack, Maheeda was back more aggressively with her n*des than before. I wasn't surprised though.
1. DENCIA
Ever heard of Whitenicious the $160 bleaching cream, It was introduce by this very lady. Dencia hit the international stage with his bleaching and has been interviewed on several platforms on it.
Although not many Nigerians love her new shining face and her crazy cream, she is very popular and it sells well. She recently had some war of words with Lupita Nyoongo. It seems Lupita the dark skin princess passed some chicky remark on Whitenicious.
tongagh.com | September 14, 2017
Michael Owusu Addo, known by his stage name as Sarkodie, has disclosed that he's still the...
mirror.co.uk | August 30, 2017
Alexandra Burke has tragically announced that her mother Melissa Bell has died at the age of...
express.co.uk | August 29, 2017
Which beauty products do you swear by? Every morning I use...
express.co.uk | August 29, 2017
GIGI HADID has been one of the most talked about women in the modelling world, regularly pictured...
express.co.uk | August 29, 2017
THE highly-anticipated return of the Great British Bake Off airs on Channel 4 tonight and new host...
express.co.uk | August 29, 2017
The star, who is an award-winning performer both on screen and the West End stage, insists she has...
eonline.com | August 29, 2017
Emily Maynard's happily ever after continues. The former Bachelorette is pregnant...
tsb.com.ng | August 28, 2017
America rapper Kendrick Lamar soared on the wings of a remarkable 2017 to bag 6 awards at the...
tsb.com.ng | August 28, 2017
The rapper took to the red carpet at Sunday night's bash in an eye-watering skin-tight, a...
tongagh.com | August 28, 2017
Emma Stone, the top-earning actress with $26 million, would only rank at No. 15 when her pay is...