Home » Sports
Asamoah Gyan ventures into 'pure water' business
Source: | November 02, 2017 | 64 Views
Black Stars captain Asamoah Gyan has taken another huge stride in the Ghanaian business industry with the launching of his own brand of treated drinking water.

The product named Paradise Pack hit the Ghanaian market on Thursday and is the latest addition to the footballer's array of businesses.

The product is currently available in sachets but bottles are expected to hit the market soon.

Last month, Gyan acquired a license from the Government of Ghana to operate an airline in the country and the 31-year-old Turkey based forward also has a boxing promotional firm to his name.

Gyan took to Twitter on Thursday morning to announce the newest addition to his business empire.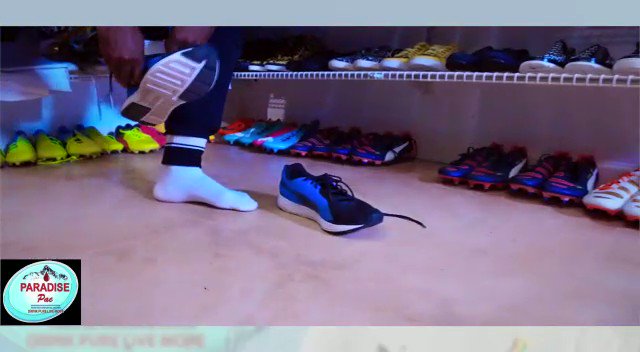 Good Morning Ghana,the much awaited Paradise Pac water is availble in a shop near you..grab a sachet n quench your thirst.. PLT bottles soon
| November 23, 2017
Liberty Professionals forward Bernard Arthur has signed a 2-year deal with Azam FC of...
| November 23, 2017
Black Stars Coach, James Kwasi Appiah, has fervently denied reports that he has ever taken bribes...
| November 23, 2017
GN Bank has refused to extend their sponsorship deal for the Division one League coming 2017/18...
| November 20, 2017
Representative of Michael Essien, Amougou Mathieu, has indicated that his client is eager to...
| November 20, 2017
Ghana captain Asamoah Gyan has opened up on his ambitions behind the establishment of...
| November 16, 2017
Policy Think Tank, the African Centre for Energy (ACEP) has asked government to expatiate issues...
| November 16, 2017
The Ghana Olympic Committee (GOC), has secured £5,000 preparation grant for seven Ghanaian...
| November 16, 2017
Black Stars head Coach, Kwesi Appiah, says he is not afraid of losing his job with the national...
| November 16, 2017
Ghana boss Kwesi Appiah has defended his continuous exclusion of the Ayew brothers from the Black...
| November 14, 2017
Former Ghana striker Thomas Duah has kicked against 'crude attempts' to force Asamoah Gyan...