Home » Fashion
MTV Video Music Awards: Best and worst dressed
Source: nzherald.co.nz | August 28, 2017 | 138 Views
The 2017 MTV Video Music Awards are underway and as per its reputation, the red carpet is where the stars congregate to make, for better or worse, some serious fashion statement.
With Katy Perry playing host it's hardly surprising that this year has brought out some of the most questionable outfits to date.
From Jared Leto's technicolour dream coat, to Hayley Baldwin's sequin jumpsuit, these are the looks you need to see from this year's carpet.
BEST
Paris Jackson
Paris Jackson owned the floor in this see-through Christian Dior number that she paired with simple accessories and dark, smokey makeup.
Paris Jackson. Photo / Getty
Lorde
Perhaps one of the most unexpected choices, Lorde arrived in an ethereal lilac gown by Monique Lhuillier. The corset top and full, feathery skirt was offset by a super cute, half up 'do and fun pink eyeshadow.
Lorde. Photo / Getty
Machine Gun Kelly
Machine Gun Kelly deserves an award for the co-ordination in this outfit alone. Pulling off this difficult look with ease, it's a refreshing choice compared to many other jeans-and-sneaker-clad men on the carpet.
Machine Gun Kelly. Photo / Getty
Vanessa Hudgens
Va-va-voom! Vanessa Hudgens is smoking hot in this racy red number. The dramatic, swept-back hair and bold red eyeshadow amplifies the statement.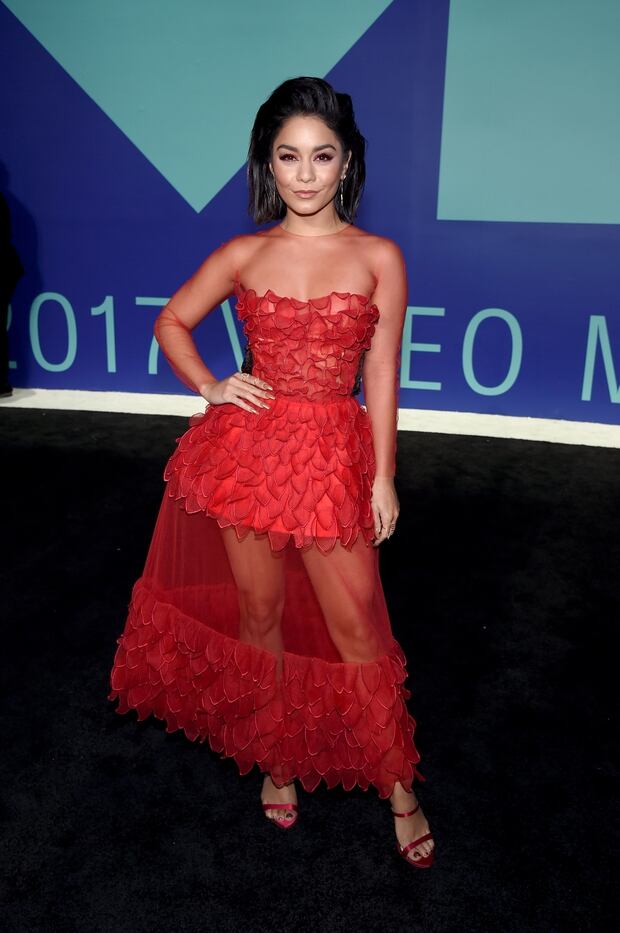 Vanessa Hudgens. Photo / Getty
Caroline D'Amore
The actress and singer looks effortlessly chic in this embellished, embroidered dress paired with a cute emoji clutch bag.
Caroline D'Amore. Photo / Getty
Alessandra Ambrosio
The Victoria's Secret model absolutely nailed it in this black lace-up number, complete with a fierce high ponytail.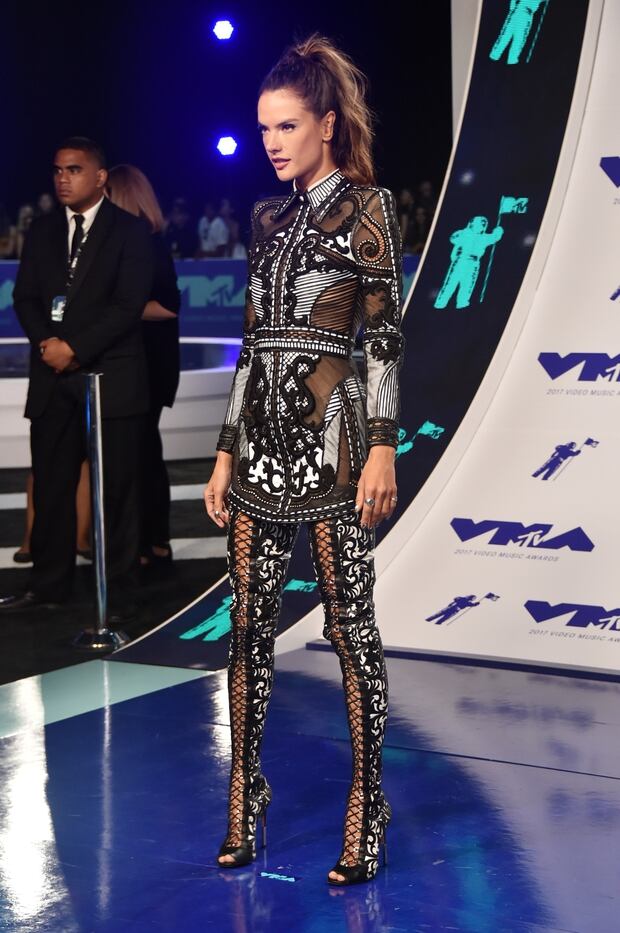 Alessandra Ambrosio. Photo / Getty
Sofia Carson
Another star that nailed the perfectly polished pony, singer Sofia Carson worked the exaggerated shapes in this dramatic black gown.
Sofia Carson. Photo / Getty
Hayley Baldwin
Proof the sheer look isn't done yet, Hayley Baldwin's silver lace jumpsuit is a perfect music awards pick.
While her hair and accessories are kept simple, the satin belt and plunging neckline emphasise the model's figure
Hayley Baldwin. Photo / Getty
Millie Bobby Brown
Could Stranger Things' breakout star Millie Bobby Brown get any cuter?
Her gold-detailed dress pairs perfectly with her combat-inspired boots to keep her look youthful yet super glamorous.
Millie Bobby Brown. Photo / Getty
Mel B
Mel looks incredible in this statement "you will never own me" dress, which is a clear message to ex Stephen Belafonte during their nasty divorce.
The America's Got Talent coach is looking fitter and stronger than ever before in this stunning sequin number.
Mel B. Photo / Getty
WORST
Lizzo
Proof embroidery on a wedding dress should begin and end with Angelina Jolie's, Lizzo's look, from the sparkly sneakers to the suspenders, is just a big no.
Lizzo. Photo / Geety
Ed Sheeran
Ed's clearly rolled off the couch and wandered onto the carpet without a care in the world.
Come on Ed, you can do better than that.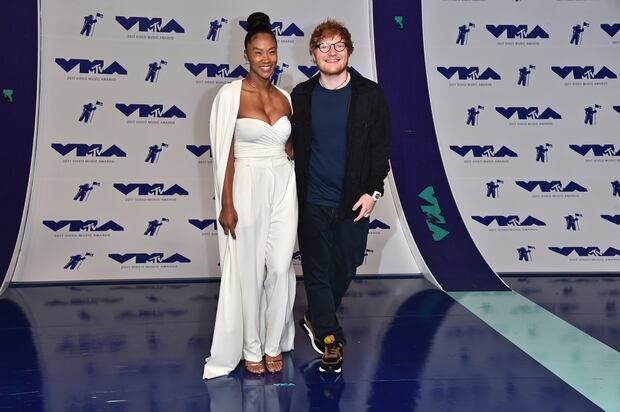 Jennie Pegouskie and Ed Sheeran. Photo / Getty
Demi Lovato
Side-on this black sequin outfit looks amazing. But when she turns to face the camera front-on Lovato's hammer pants just don't work.
The bodysuit would have been better paired with a straight leg pant, or full skirt, or literally anything except these pants.
Demi Lovato. Photo / Getty
Joe Jonas
This will be remembered as that time Joe Jonas's moustache went into battle with a chest full of weird purple glitter fluff. The singer seems to have wandered off the set of The Wedding Singer and we're not digging it.
Joe Jonas. Photo / Getty
DJ Khaled
DJ Khaled has clearly gotten lost on his way to the SeaWorld Splash Zone, which is the only place where one should wear such a jacket.
His son, however, nailed it in an adorable, colourful suit.
DJ Khaled. Photo / Getty
Jared Leto
Or should that be Joseph Leto? He's conquered the silver screen and the music world, is this technicolor dream coat a signal that he's headed for the musical stage?
Tomo Milicevic, Shannon Leto and Jared Leto. Photo / Getty
Katy Perry
The old adage "less is more" doesn't usually come into consideration for music awards. But in this instance it would have served Perry well. Her look has too many angles, too much shoulder and too much earring.
Katy Perry. Photo / Getty
Jack Antanoff
If it was a tradesman's convention Jack Antanoff would be on the best dressed list. But it's not.
Jack Antanoff. Photo / Getty
Fifth Harmony
Dinah Jane is the only one holding down the fashion fort for Fifth Harmony. Capri pants, a feather-line cleavage and ill-fitting cutouts combined to amount to three failed choices from the rest of her crew.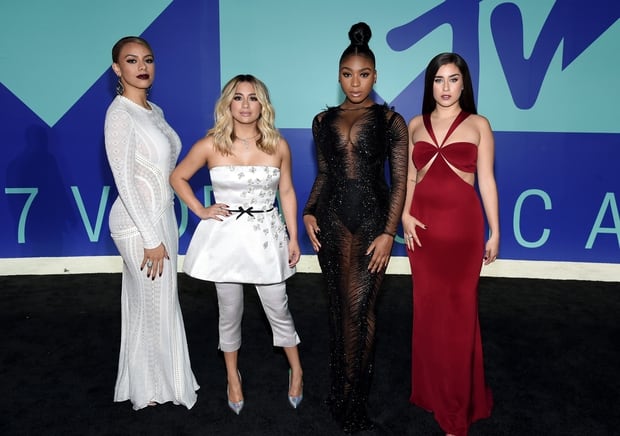 Dinah Jane, Ally Brooke, Normani Kordei, and Lauren Jauregui of Fifth Harmony. Photo / Getty
Nicki Minaj
While Nicki's bod looks incredible in this strange latex number, the bubblegum pink two-piece looks about as comfortable as root canal.
Nicki Minaj. Photo / Getty
| January 15, 2018
Tina Abeysekara, 32, is a Sydney-based blogger known for her thrifty fashion The 32-year-old...
Dailymail.co.uk | January 15, 2018
Her family has been famously chastised for wearing real fur garments in the...
Dailymail.co.uk | January 12, 2018
They will celebrate their fifth wedding anniversary this year and Kate Bosworth and Michael Polish...
dailymail.co.uk | January 10, 2018
Layer up like Meghan in a coat by Smythe Meghan Markle and Prince Harry arrived today...
daily mail.co uk | January 10, 2018
Kim Kardashian makes a ton of money promoting products to her tens of millions of social media...
BBC | January 05, 2018
From elaborate embellishments to short shorts, Bel Jabobs takes a look at the high fashion likely...
| November 16, 2017
Ghanacrusader.com brings you some powerful advice on what to do in order to keep your marriage...
| November 16, 2017
For 25-year-old Pearl Nyarko-Mensah, being crowned Miss Malaika 2017 is certainly a dream come true...
| November 15, 2017
Big Brother star Pokello Nare showed off her amazing figure in a recent shot that suggests she may...
| November 08, 2017
The idea of marriage, especially in Ghana, is highly a sacrilegious one as most people find it to...